Dr. Shelle Raines is a veterinarian in North Boulder, with a particular interest in veterinary radiology (ultrasound), internal medicine, and dermatology.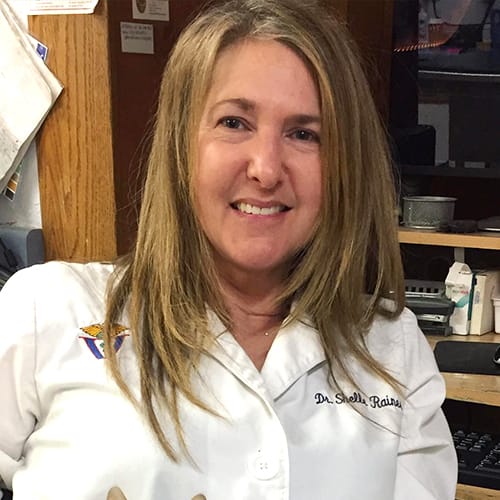 Dr. Shelle Raines
Dr. Shelle Raines is originally from Vicksburg, Mississippi. She attended Mississippi State University and received an undergraduate degree in psychology and a minor in biology and attended MSU School of Veterinary Medicine and graduated in 2000.
She practiced in a large mixed animal practice in Wilson, N.C for several years before moving to Colorado. After moving to Colorado, she practiced in the Westminster and Superior areas for several years before coming to NBCAH in 2014.
Her favorite areas of Veterinary medicine are Radiology/Ultrasound, Internal Medicine, and Dermatology.
She is married and has a young son. They share their home with Addison, the snobby standard poodle. When not at work she enjoys painting, boxing, and antique shopping.